A
s
s
a
m

T

e

a


Direct from Assam
We are part of

ORIGINALI

TEA

P LTD


CIN U51900AS2020PTC020418
This is a new page and this page is not exactly our tea business page. Here we will publish images related to Tea, Tea Gardens and Tea Gardens' people. People behind the gardens are contributing to Indian economy and employment generation for over a century.
You can also email a tea related photo, with your name and caption. We will publish it along with your name. But remember, it must be original photo not a copied photo. All the images here are 100% original and captured by www.assamteasellers.in Team.

1 2 3 4 5 Next

Tea in Winter Months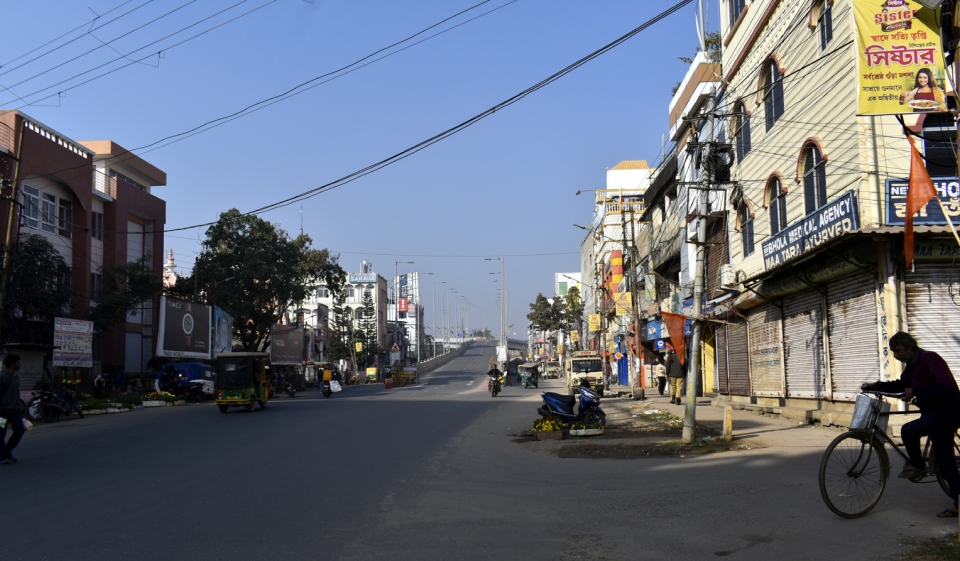 It is almost a month that gardens were closed. Now tea garden are like this image. Sunny and sweet day but empty road. We get tele calls everyday for tea. We have not changed our price list which is higher by at least 50% than the market rate. Because we do not have any tea stock. Since there is neither rain nor heat in winter months. Quality of tea is low in the month of December. So production of tea fetches low price. But current year Corona enhanced the price by at least 50% even in the low quality production month. So most of the garden owners have already sold their tea. There might be 1% gardens who are keeping stock to get higher prices or could not sell their product in time due to their un reasonable and unfair price.
Andisam Rautera
Tea Gardens in 2020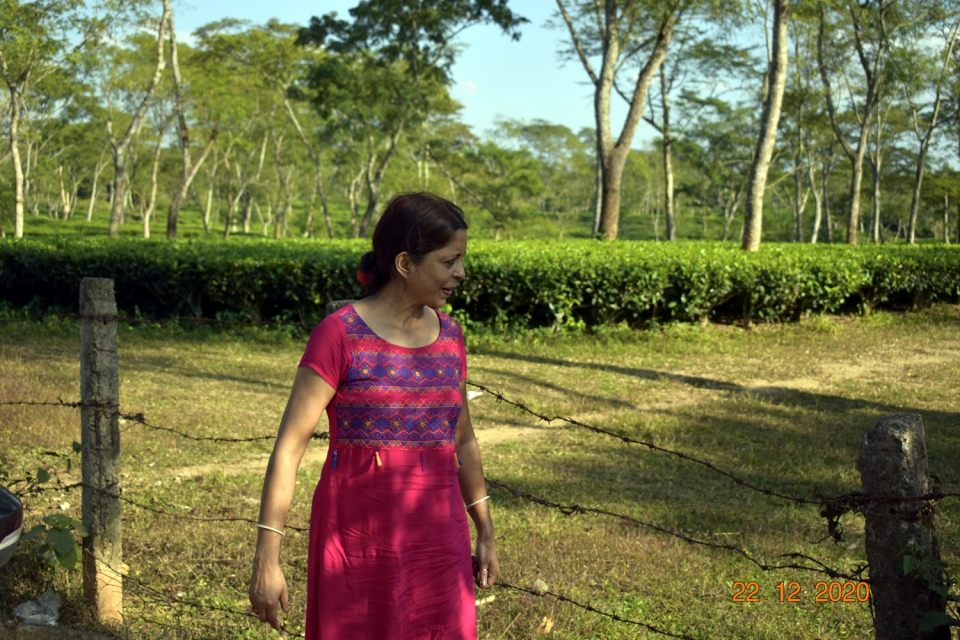 Everyone had very high expectation for 2020. There was no logical reasons for such high expectation except the lyrical sound of the year. Tea gardens were established nearly 200 years ago in India. When it was established tea was in high demand. Tea garden became very lucrative business. Somehow arrange land and money then establish a tea garden and start earning huge profit year after year for 70/80 years without any effort. If you wanted more profit then go on planting more tea and earn more profit. But after 2000 surprisingly gardens started making losses or struggling to maintain breakeven point. Then the owners started cutting the facilities to their top management. By that time there were more organized industries. So good talent stopped joining tea gardens. Garden workers started getting jobs outside of state in urban areas. Generally garden workers never liked working in urban area. But workers started leaving for other states and better pay. That was a big blow for tea gardens. Management had to opt for machines. But machines could not become substitute for trained human hands. In 2020, suddenly after April, there was huge demand for tea. So price increased more than 100%. Those who were hesitant to buy Rs 100 quality Assam tea, started paying more than double for same quality tea. Cachar gardens never got Rs 300 per kg of tea. But this chinese virus made Cachar and many low quality tea producing gardens got excellent prices. So finally all tea gardens recovered the initial loss and able to save something for the tough day that might be coming after 2 or 3 years.
Sonju Sonowal
Tea is Better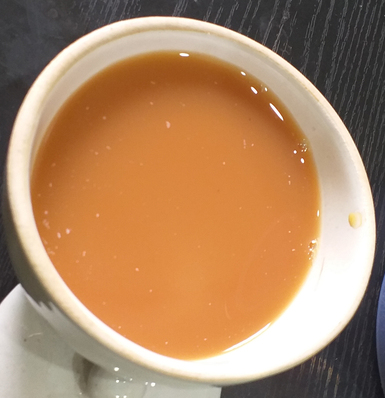 Tea is better because it is easily available and cheaper. Perhaps cheaper than all other drinks. You can a amall bottle of water at rs 10 but you can buy a cup of tea at only Rs 5.
Ujan Patra
A South Assam tea Garden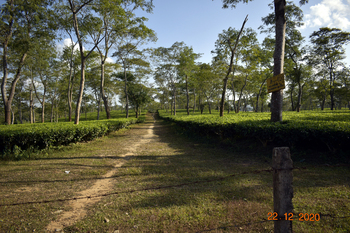 Sephinjuli Tea Garden tea garden at Assam Tripura. boarder on Assam side. Near Patherkandi, Karimganj. It looks as marvelous as any best tea gardens of Assam. Full of shade trees, no gap in the plantation. That means higher yield per hector, best utilization chemicals and fertilizers. Around 10 years ago, Entire India, suffered due to lack of road or no road at all. Particularly South Assam of Assam state. However things are different now. But this remote tea garden of Assam had got the sense to establish good road for their garden. Without road and good communication, one can establish a kitchen garden but not a tea garden A nice motorable road to carry out leaf, delivery of chemicals, fertilizer and quick supervision.
Haras Sanuja
Winter Season evenings in Tea Gardens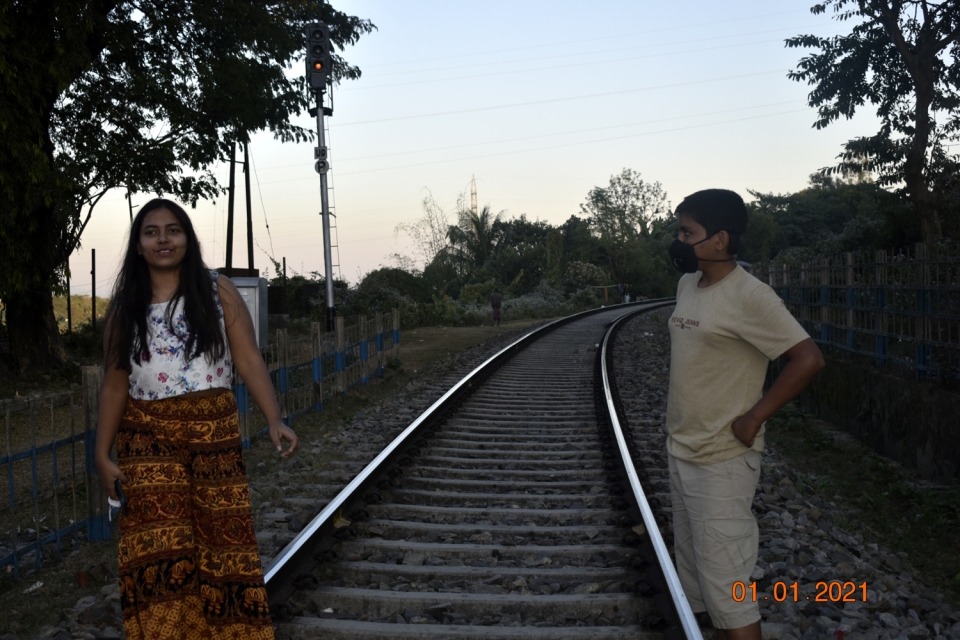 Those of you who had never seen workings of a tea garden, wont even imagine how much work is being done to to make a cup of tea for you. Tea plucking is done every day, generally after pre monsoon rain in Assam. it goes on till December or till end of rainy season. When plucking is stopped, planters start planning and executing maintenance works those will bearing for entire year. Even in some cases more than a year, like Pruning. But since plucking is not done, so all workers, staff and management are comparatively free in the afternoon. This is the time in tea gardens for games and sports competitions, annual meets of the planters and above all visiting each others gardens. Planters party is incomplete without drinks. During normal production season, after a full day work, planters are tired and hit the bed to get ready for next morning. But this winter evening parties make them ready for entire year.
Sambhunath Shibam
Assam Tea Garden During January March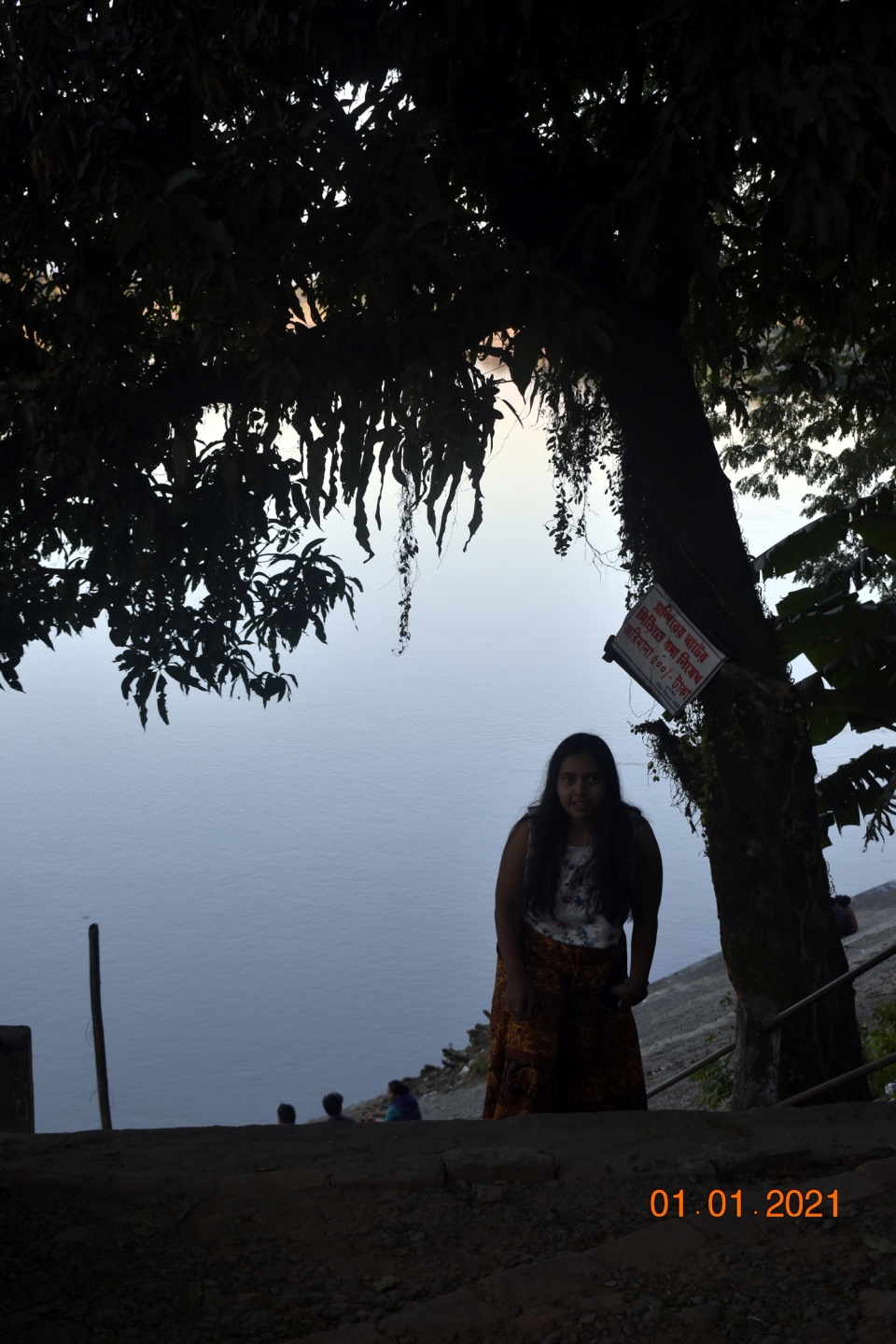 During off season in December March every year, number of works goes up. But since plucking can not be done so working hours come down. Particularly tea sale team. We utilize every off seasons by visiting different places. we are regular visitor of religious, historical and important geographical places. Here is a Shiv Mandir on the bank of Barak river and Badarpur road. This mandir is at least 70 years or more old. 30/40 years ago road in front of the mandir was narrow and was passing through a week bridge without and railings , every one used to pray here for safe journey by donating coins.
Somporpon Sambit
Tripura Tea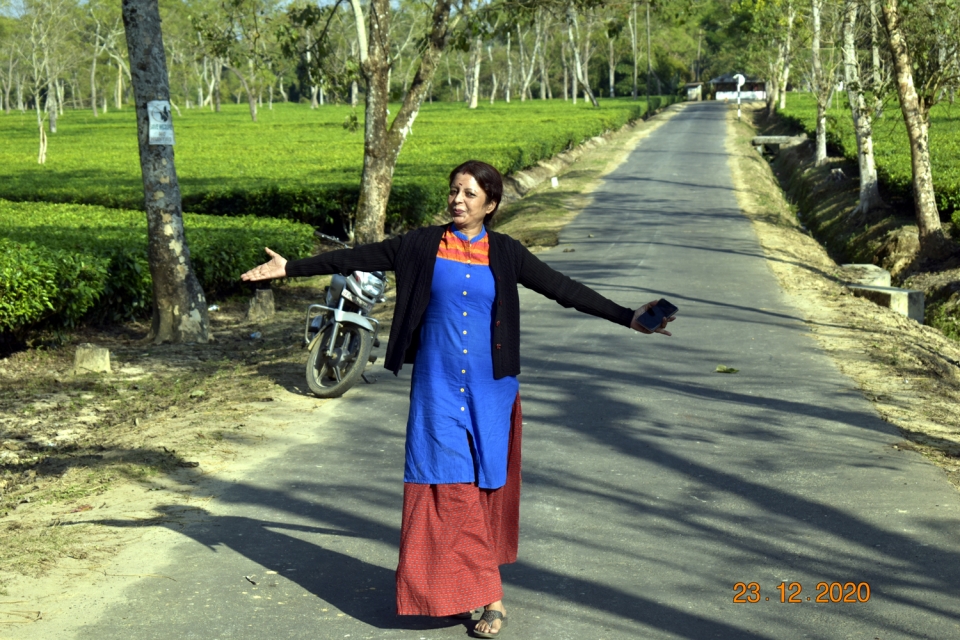 Tripura is a state of India at north east corner of the country. Tripura is full of rubber gardens, tea gardens and above all natural jungle. Gardens are basically organized jungle. Gardens are often spread over miles. All new roads in Tripura are through deep jungles or through rubber gardens or tea gardens. Tea gardens were not big like Assam but in last 20 years their gardens have improved a lot. After Chaterjee Group taken over Manu Valley tea Estate, the improved the status of entire tea industry of Tripura with their better management practice. Rubber gardens has also become very popular and like tea in Assam, Tripura invested a lot in their rubber gardens.
Tripura Roads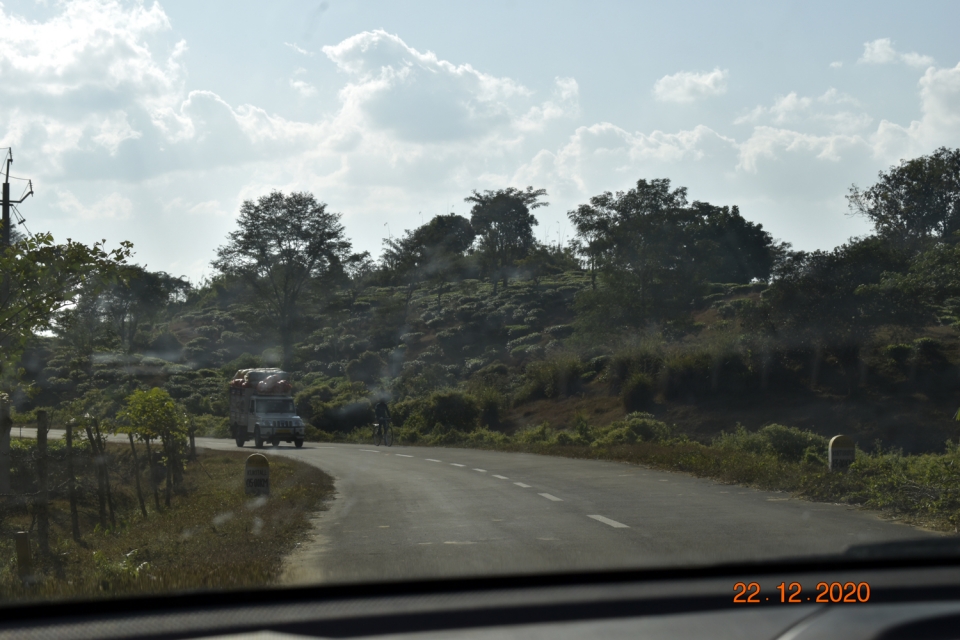 At the end of 2020, we decided to go to Tripura teagardens on long pending invitations. Tripura roads are mostly good. Sometime narrow but smooth. Tripura has got around 60 tea gardens and many rubber gardens occupying around 15000 hectors of land. Most of the roads from one town to another town are through thick jungle. This jungle roads make the trip more attractive. Roads are safe now. We drove mile after miles, never faced any trouble. Since all roads are through jungles so we suggest use day time for travelling.
Sandipon Subhaga
Hopeful 2021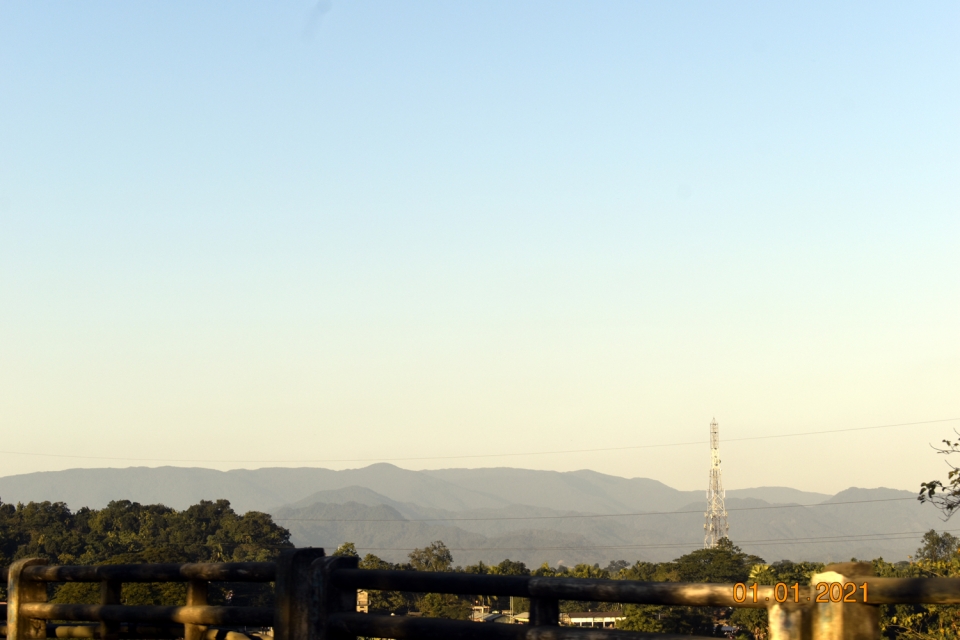 An extra ordinary year 2021. Perhaps this 2021 was most desired year in this decade. All of us waited for 31st Dec 2020. in 2020 after initial lockdown was over, there was very very high demand for tea. Every tea gardens sold tea at very high price. Still we craved for the new year. Surviving with musk, social distancing, 14 days isolation adn the social stigma was tough. So finally it is over. Vaccine is also here. Above all our own vaccine is here. Thank you Bharat Bio Tech.
Somani Kharbanda
1st Jan 2021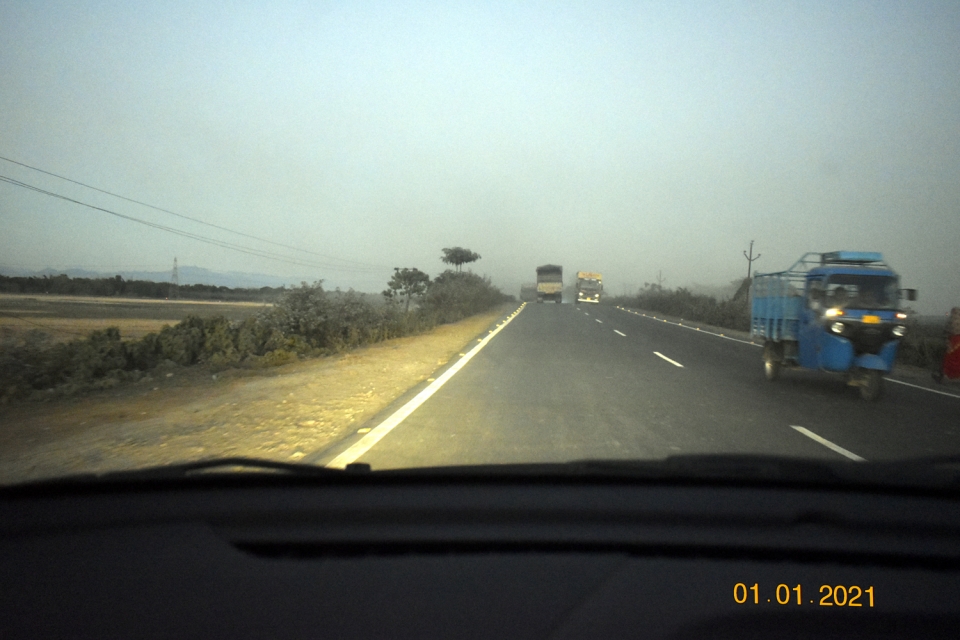 We were returning to Silchar. This happy, free jaunt was almost after a year on 1st Jan 21. Gardens are closed now. Stock Nil and above all Covid 19 vaccine is almost at the door. So no more 14 days isolation and social stigma. But we did not abandon our precautions. We maintained distancing with others, we used musk through out our journey.
Subhabrata Khandelwal
A Simple River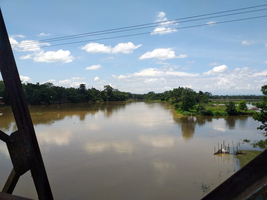 This place is full of rivers. Because it is a valley. Abundance of rain and heat. It helped to grow tea bushes naturally. That resulted in birth of tea gardens.

Mafatlal Singh



All Images are registered, Copy Write protected.

Andhra Tea, Bihar Tea, Chhattisgarh Tea, Delhi Tea, Gujarat Tea, Goa Tea, Haryana Tea, Himachal Pradesh Tea, Jammu Kashmir Tea, Jharkhand Tea, Karnataka Tea, Kerala Tea, Maharashtra Tea, Madhya Pradesh Tea, Odisha Tea, Punjab Tea, Rajasthan Tea, Sikkim Tea, Tamil Tea, Uttarakhand Tea, Uttar Pradesh Tea, West Bengal Tea, आसाम चाय, আসাম চা, ગુજરાતી SM