Many new tea businessmen are often becomes confused about Primary, Secondary or RP Tea. For easy understanding, we have decided to put explanation OF Primary, Secondary and Reprocessed Tea. When new green leaf is processed and graded, primary tea is made. Primary tea is the best quality of every tea factory.
But a small percentage of this tea, depending on quality of green leaf, may be of less weight or contains more fiber or may not be in acceptable size. This tea is required to be re sorted. This re sorted tea is called Secondary tea. Due to re sorting, it looses some of its bloom and strength.
Reprocessed tea stands below secondary grade. When green leaf is processed, fiber, unacceptable size, tea balls comes out of Drier and Sorting machines. This is re cut in CTC machines as if new tea is being made including drying and sorting. This is called Reprocessed tea. Since it has been made from the residue of original green leaf, quality goes down.
We have given below images with relevent descriptions.
Actual product may slightly vary due to limitations of camera.
Secondary or Reprocessed tea are size wise same to its primary counterpart. But quality wise lower.
Primary Grades
--- When we finish processing tea, its comes out of Drier in mixed sizes and shapes.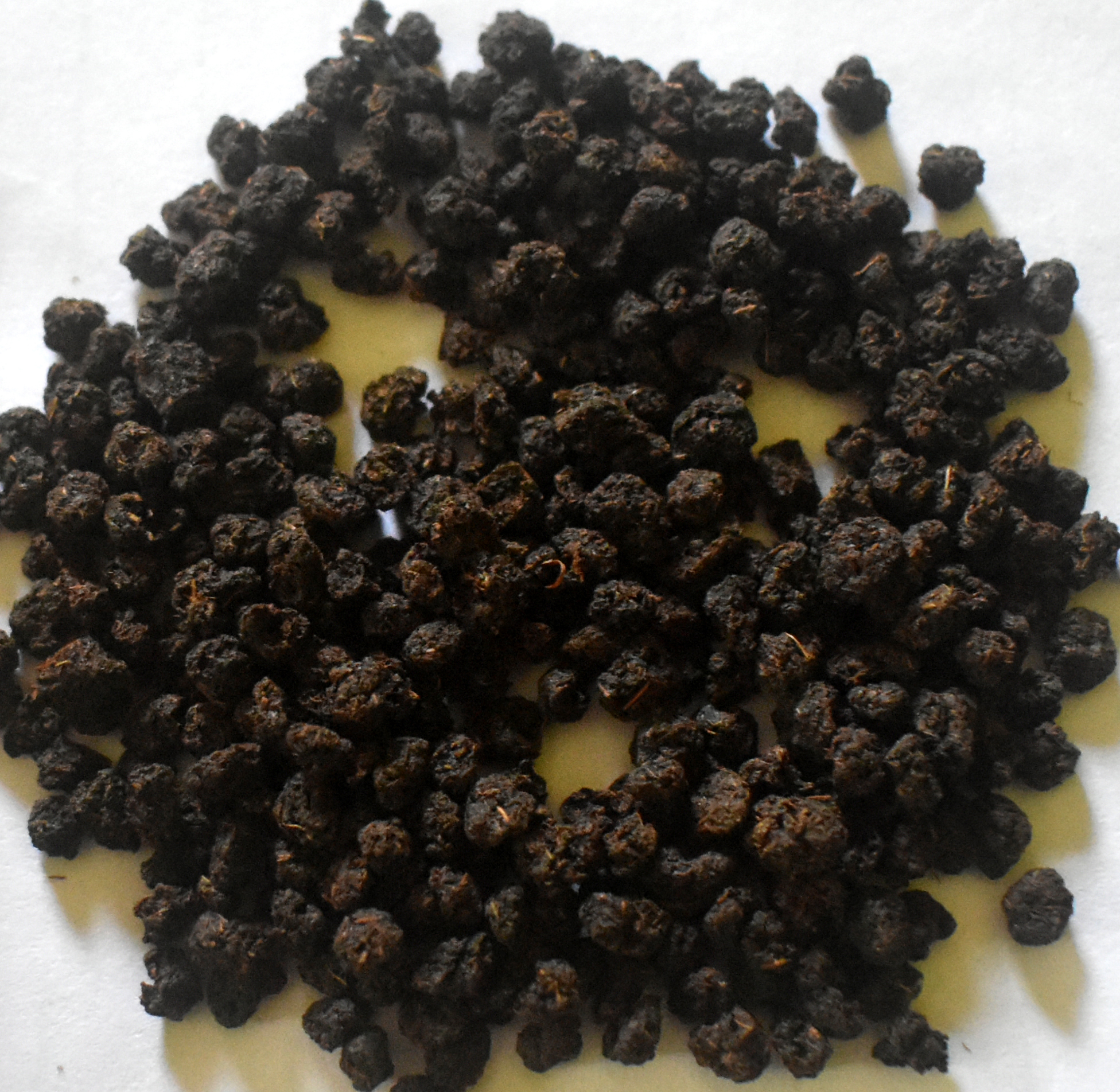 BopL
Then it is graded according to its sizes.
Top of the list is
B O P L
--Means Broken Orange Pekoe Large. Its the biggest size in CTC tea. Good in aroma, Good Orane colour but light in liquor. Since size is big and traditionally most of India is not habituated with this size, so it is not very popular everywhere in India. Genearally, tea gardens always try to to make or totally avoid making BOPL. BopL is mostly used in blending with other tea for its flavour and colour properties. Price wise also cheper than other smaller grades.
B P S
--Means Broken Pekoe Sauchong.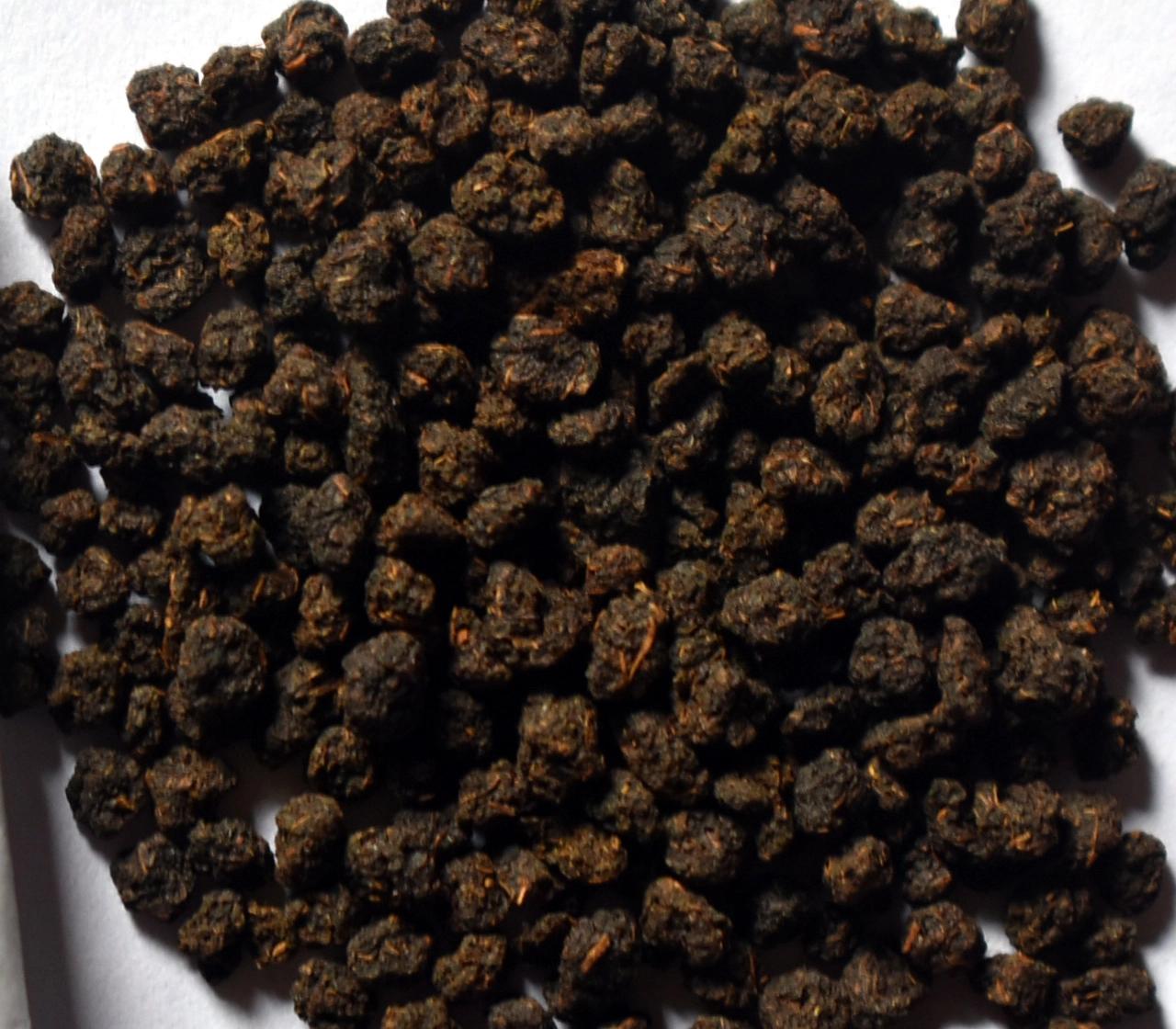 BPs
it comes after B O P L in size but taste generally better than B O P L. it is also not easy to to differentiate between BOPL and BPs, size wise, even for an expert. Like BopL, BPs is also not extensively used. It gives better colour, better liquor and sufficient aroma in comparison to B O P L. Like BOPL, it is also mainly used to in blending. We get it through 8 holes per inch in a mesh.
B O P
--stands for Broken Orange Pekoe.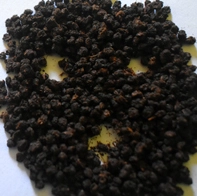 BOP
It comes after B P S in size but taste generally better than B O P L. It is also popular with domestic as well as internation household buyers. It gives better colour, better liquor and sufficient aroma in comparison to BPs. We get it through 10 holes per inch in a mesh. Bop is more popular than its bigger grades.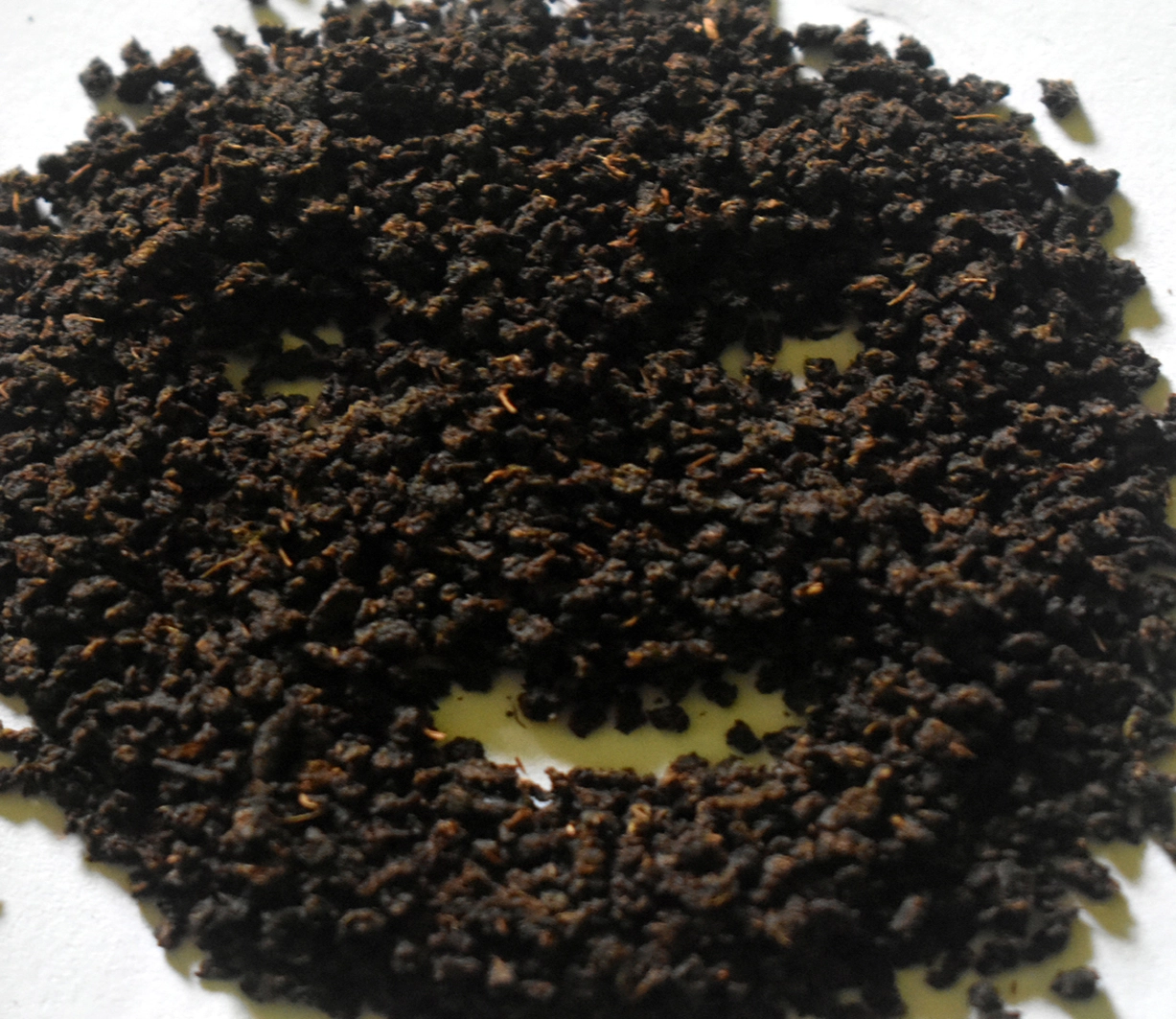 BOPsm
B O P S M
--is shortform for Broken Orange Pekoe Small. Size wise it comes after Bop. It contains both liquor and flavour. Actually more flavour. It is very popular among household consumers. Since its size is well accepted by consumers, a prospective wholealer can solely sell this grade. Those who prefer decent tea, neither strong nor mild with tea aroma, like BOPsm.
For getting B O P S M, you require 12 holes per inch in a mesh.
B P
-- Means Broken Pekoe.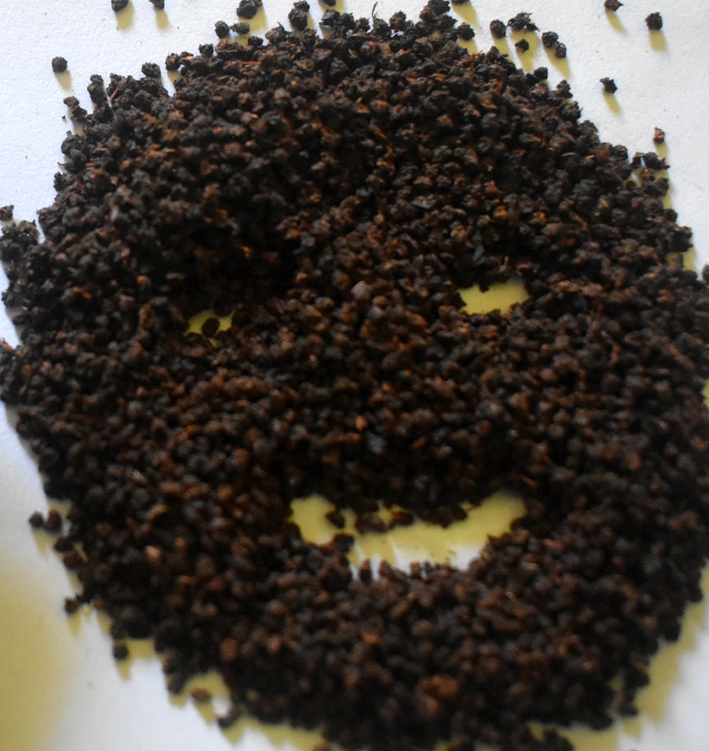 BP
Size wise its an ideal size, appearance eye pleasing, contains both strong liquor and nice aroma. In all tea grades, BP comes exactly middle size. it is Very popular among household consumers and high end hotels. Normal tea consumers, who take tea with milk, BP is preferred by them. To get B P, you need 14 holes per inch in a mesh.
B P Sm
-- Means Broken Pekoe Small.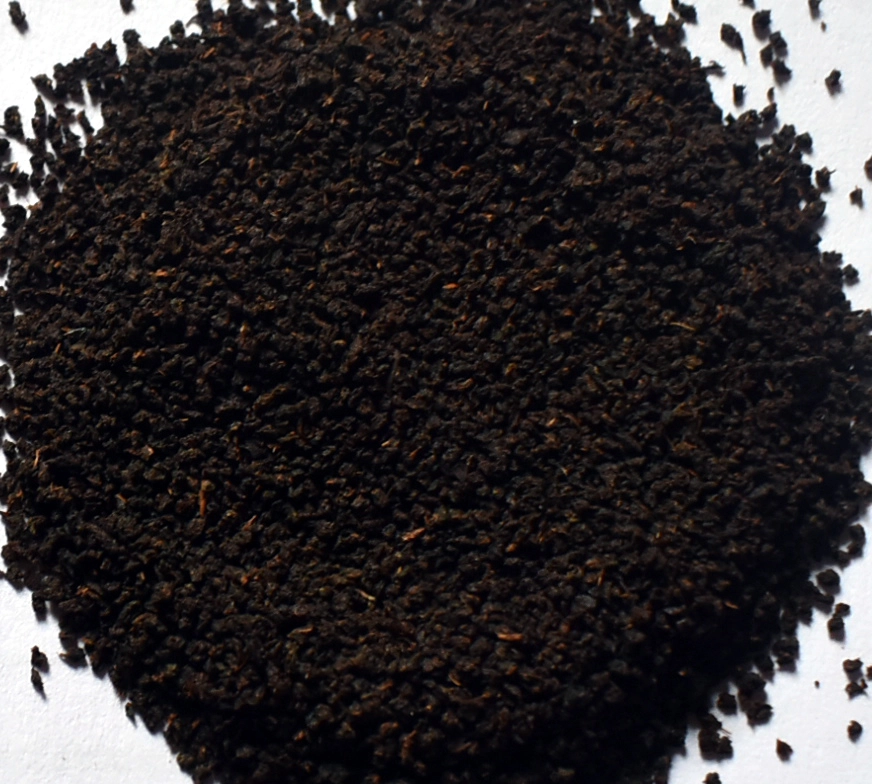 BPsm
Smaller than B P, contains stronger liquor, popular among big hotels and households. Here you require 18 holes per inch in a mesh. You may use it for your Brand
OF
--Short form of Orange Fannings. Size is eye pleasing like B P and B P Sm. Contains strong liquor.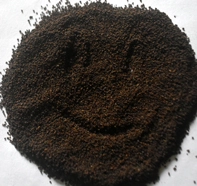 OF
Popular with all hotels, restaurant, tea stalls etc and to some extent among domestic consumers. For making OF grade, your mesh must have 22 holes per inch. OF taste stronger and looks good also. You can even start your Brand with OF.
P D
-- P D stands for Pekoe Dust. is above Dust and below PF and OF- size wise.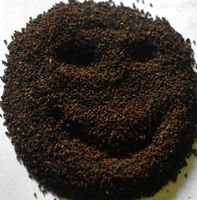 PD
Popular with tea stalls, restaurant due to its strong and quick liquor. Generally P D gives nice coloured tea.You require 26 holes per inch in your sorting mesh.
Dust
-- You understood it clearly. It is simple and pure tea dust. The final and smallest size. It gives strongest colour and liquor. Very popular with tea stalls. But should be used with other grades. Otherwise, it resembles more like dirt. to get this smallest sizes, you need to use 30 holes per inch mesh.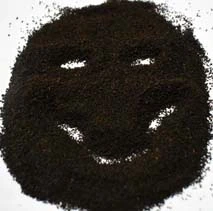 Dust
We call B O P S M, B P and B P S M are premium grades and these are costlier than other primary grades.
Secondary grades are described with same name but with an 1 at the end. Like B P1, B O P S M1, of1. Secondary grades contains all characteristics of primary grades but in lesser quantity.
For example B P1 will look similar to B P but B P1 will be somewhat brownish. It will contain less liquor, less aroma and also less bloom. Similarly all secondary grades are similar sizes of theirs primary counter part but contain less qualities then the primaries.